Free Shipping on all Callaway Mack Daddy 4 Wedges
Scroll down to shop MD4 Chrome & Matte Black Wedges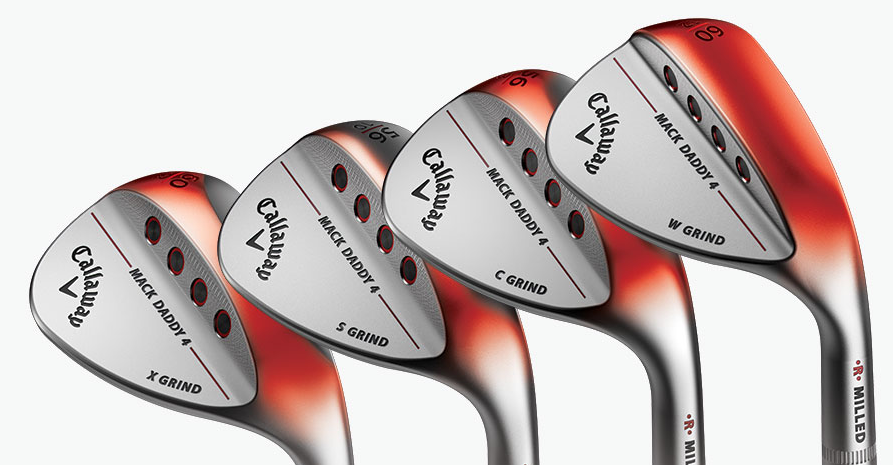 C-Grind - Increased relief, especially at the heel, makes it easier to play a variety of shots with the face open. Ideal for medium-to-shallow attack angles and/or course conditions. 8° bounce.
S-Grind Medium-width sole with slight ribbon at the back and moderate heel relief to keep the leading edge low through impact, promoting solid contact on open-faced shots. 10° bounce
W-Grind - Sole is wider at the centre and toe and narrower at the heel, with moderate heel relief and generous front-to- back camber. That prevents digging without increasing bounce, and keeps the leading edge close to the turf at impact. More versatile than our previous W-Grind. 12° bounce.
X-Grind - This new grind features a narrow, high-bounce crescent sole, with the low point near the front. Excellent for moderate-to-steep attack angles and medium-to-soft course conditions. 12° bounce.
---
This category is empty! Please try another category or use our search function to find what you are looking for. If you require further assistance please contact us.