100 Ways to Lower Your Golf Handicap



Get on top of your game with our enormous guide to lowering your handicap.
Missed swings. Unpredictable shots. Getting stuck in the sand and not knowing the right technique to get out.
If you've been struggling with these nasty golf scenarios, don't worry - we feel you. Golf can be unbelievably difficult to master and there's nothing worse than watching your golf score soar into the double digits while your mates are nailing the shot every time.
Here at Golf World, we want to help improve your game and lower your handicap. We've collected 100 tips, tricks, and secrets to lowering your golf handicap - whether your handicap is 2 or 20, we've got something to help refine your technique and get that handicap under control.
Browse through the article or jump ahead to a specific section below to work on your game!
The first thing to learn about golf is that the game isn't based on talent and perfect technique alone - nope, the secret behind every great golfer is their game strategy. If you've got a well thought-out, well-informed strategy, you can lower your handicap without ever spending hours improving your swing.
Check out these simple tips and tricks for creating a solid game strategy.
1. Know what needs improving? Analyse your game and lower your handicap
Image: CNN
Struggling to ace your game and not exactly sure what needs improving?
In this article from Golf.com, America's foremost short-game and putting instructors, Dave Pelz, addresses the most common problems golfers face and offers insights on how pro golfers he's trained have overcome them. Find out how to improve your skills and lower your handicap - fast!
2. How to devise a game plan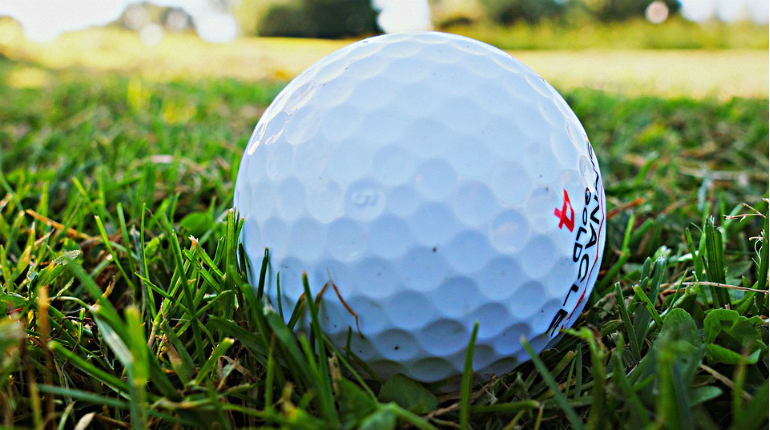 Image: Pixabay
Professional golfers never go into a game unprepared.
Most golfers play several practice rounds before the big day, often on greens they've played multiple times in their career. It's crucial to have a game plan if you want to break a personal best. Discover the secret to a great game plan with this article from Golf.com!
3. Plan ahead for good course management
Image: Pixabay
It's time to get your head in the game!
There's more to good course management than preparing shots, refining your skill and creating a game plan. You should never walk onto a green feeling intimidated by the difficulty of the course. Discover how to manage your mental game and nail the shot each time with this helpful article.
4. Inside the golfer's mind: mental fitness for play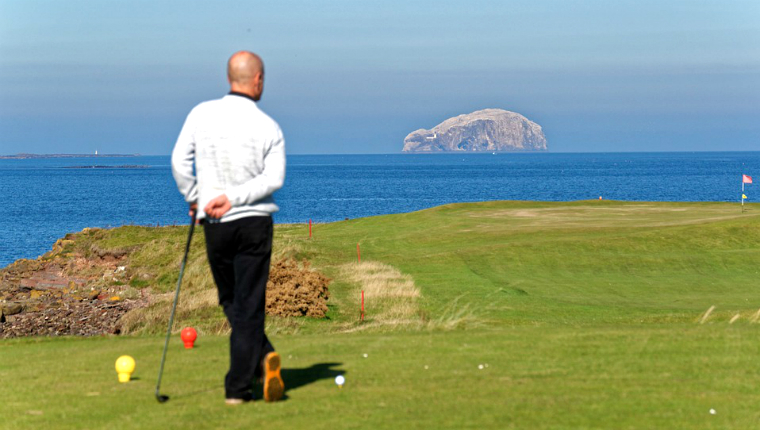 Image: Pixabay
Doctor Bob Rotella is a mental fitness expert when it comes to golf. In this article from Golf Digest, Dr Rotella explores the top ten things a golfer must do (mentally) to perform well in a competitive round of golf.
Improve your game with Rotella's mental fitness tips.
5. Clay Ballard's guide to planning more birdies
According to pro golf instructor Clay Ballard, "it's a heck-of-a-lot more fun to play golf if you're making more birdies."
In this instructional video, Ballard shares his top three strategic tips on making more birdies and eliminating high numbers from your golf game.
6. The Golf Fix: improve your accuracy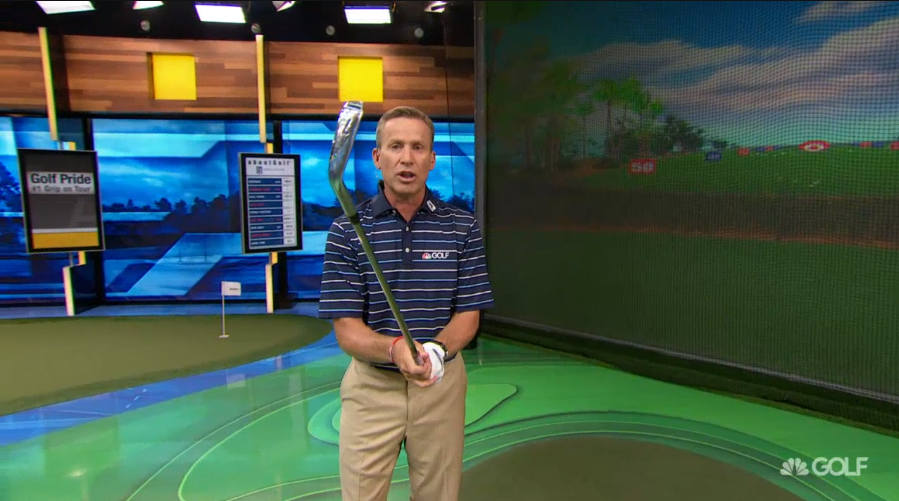 Image: Golf Channel
There's a secret to an accurate golf game… hand position! In this episode of The Golf Fix from Golf Channel, the experts discuss how solid hand positioning on the club can make or break a game on the green.
Have you been handling the club right? Find out here!
7. Golf practice drills: creating a post-round game plan
Jeff Ritter is the CEO of golf performance strategy company, Make The Turn. He encourages golfers to acknowledge their triumphs after a golf game and recognise what could be improved in future.
Find out how to develop a positive mental post-game plan!
8. Make a checklist to build a consistent swing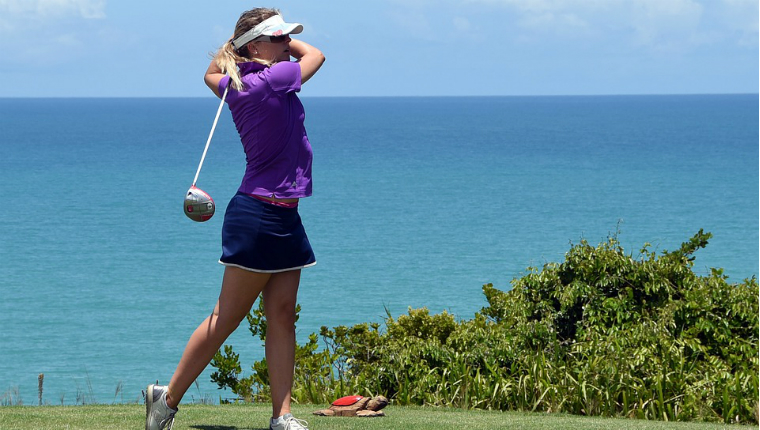 Image: Pixabay
The worst thing you can do after a break from golf is jumping straight back into your long game.
In order avoid injuries and prepare for a new season of golf, learn to make step-by-step checklists and avoid major flaws in your swing by reading this article from Golf.com.
9. Good shot selection and making better misses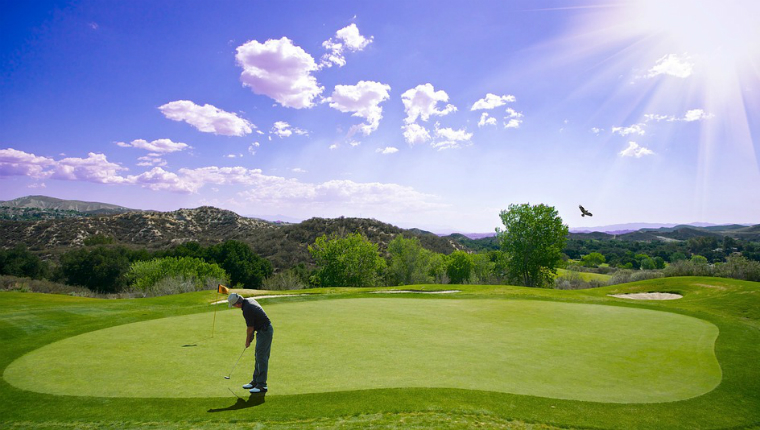 Image: Pixabay
Believe it or not, there's a "good miss" and a "bad miss" in golf.
In this article, golf strategy blogger, David MacKenzie, explores how to minimise bad shots, identify a target and take advantage of a "good miss" when faced with a sticky situation in golf. Discover how to improve your score with David's tips!
10. Manage your game: Pre-shot and post-shot routines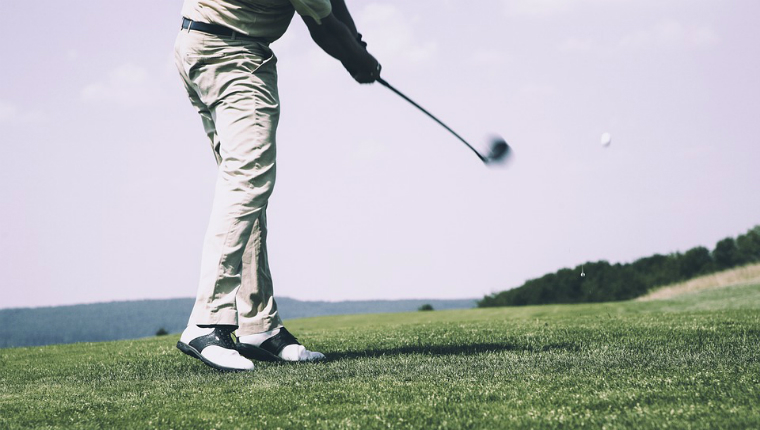 Image: Pixabay
Have you got your pre-shot and post-shot routine down to a tee?
It's vital to prepare both physically and mentally for a shot but even more important to manage emotions after the swing. Learn how to build a strong mental game with this article from Golf Tips Magazine.
11. Play to your strengths and shoot lower scores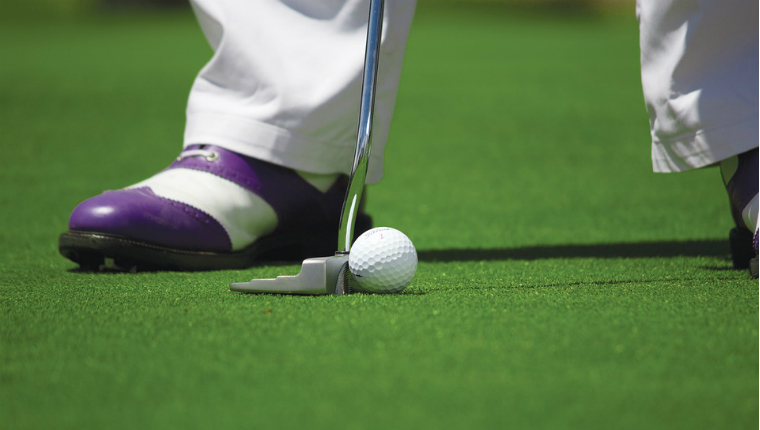 Image: Pixabay
A golf game is 90% mental and 10% physical skill.
According to Doc's Golf Tips, a golfer is only as good as his/her game and the best way to improve is to play to your strengths while working on diminishing areas of weakness. Read more about Doc's mental game tips here.
It's going to take hard work and strenuous exercise to get your score where you want it to be. From PGA professionals to casual weekend players, all golfers need to be fit and healthy to avoid injuries and refine their technique.
Find out what kind of exercise and stretches are ideal for golfers below!
12. Stretching & flexibility for golf
Stretching is something we all know we should do… but often don't do it!
Peter Finch is a Professional Golfers Association teacher in Manchester, England, and in this video, he demonstrates how to stretch and increase flexibility for golf. Check out Peter's routine!
13. Greg Norman's ultimate guide to strength training for maximum distance and control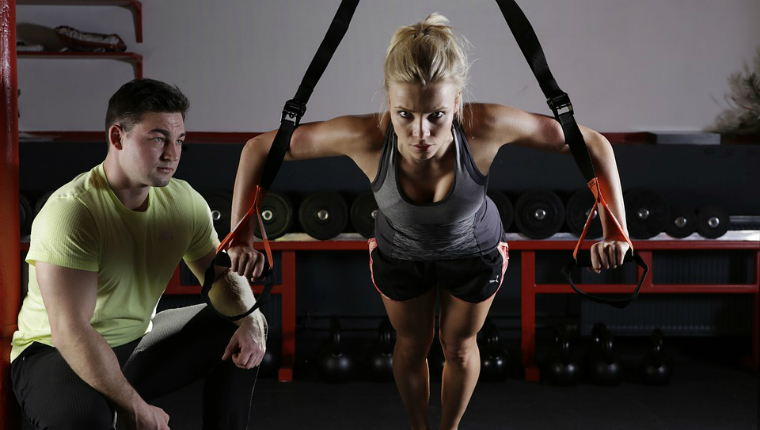 Image: Pixabay
There are two things you need to play golf: a well-managed mental game and a strong fitness regime.
You're more likely to obtain game-limiting injuries without a fit bod, so it's crucial to include stretching and strengthening exercises in your golf practice. Greg Norman has the rundown on strength training for maximum distance and control here.
14. 6 core exercises to improve your golf game
It's amazing what a strong core can do for your game.
Core strength exercises protect your lower back from injuries, improve your golf swing and allow natural, easy hip movements in the game. In this video, fitness guru Tony Horton demonstrates six simple core exercises to help improve your golf swing.
15. Total body workout for golf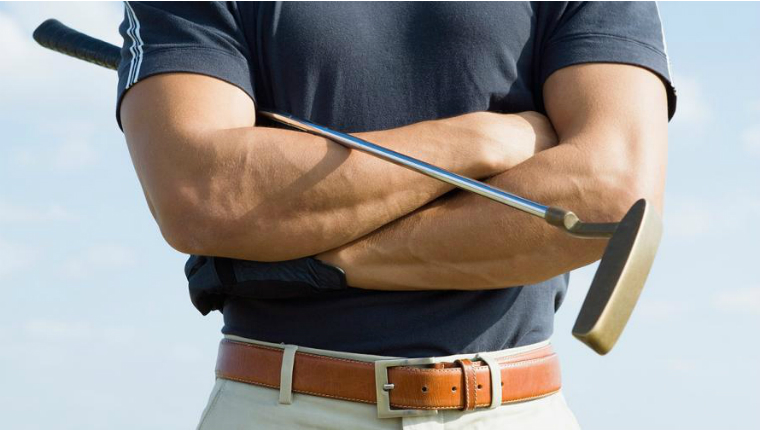 Image: Men's Fitness
Golf can be a fast-paced game full of epic swings and sudden exertion.
When golfers have a bad game or obtain back injuries, they're quick to assume something was wrong with their swing. However, according to Men's Fitness, it's often a sign of weakness or inflexibility. Check out their 10 best exercises for golf and get ripped!
16. 3 hip exercises for bigger drives
Smooth hip movement is the unspoken hero of golf.
Your hips provide extra movement and momentum in a golf swing, maximising distance when driving and bringing the game home. Instagram star and golf professional, Paige Spiranac, demonstrates some hip strengthening exercises in this informative video.
17. Avoid back pain and injuries from golf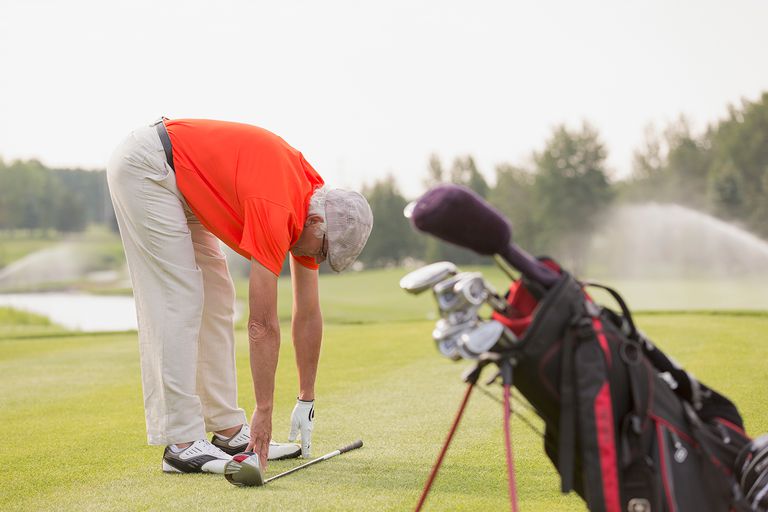 Image: ThoughtCo
Want to know the best method of avoiding back injuries?
It's as simple as stretching before and after golf. All the twisting and bending involved in a game of golf can be brutal on the ol' back so it's vital to maintain a regimented stretching routine. Check out ThoughtCo's six exercises to prevent back injuries in golf.
18. Yoga for core strength
Lower back pain and injuries are often a result of movement restrictions in the upper spine and hips.
You can strengthen these areas with a strong core and yoga is a relaxing way to do it! In this video from Man Flow Yoga, the instructor offers a guided yoga session to help get you started.
19. Coach Joey D resistance band drills for improving tempo and flexibility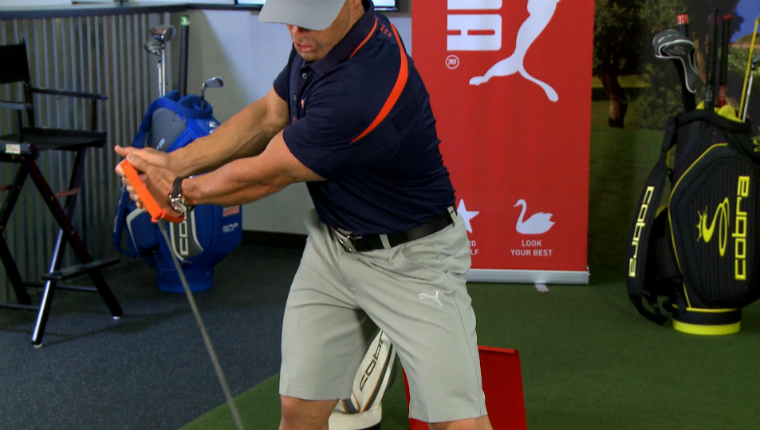 Image: Golf Channel
If there's one surefire way to improve your swing, it's resistance band training.
The rubber band can be tightened and loosened to replicate a specific golf swing (e.g. a short iron is longer, the band will be looser) meaning resistance bands can help train for different irons. Coach Joey D demonstrates how to train with resistance bands with Golf Channel.
20. Workout for high-speed swing
According to golf professional Clay Ballard, golfers often mistake speed for strength.
In this video, Ballard demonstrates how to train to improve your high-speed golf swing through core strength, lower body exercise and cardio. Watch his video for workout ideas and examples of form.
21. Cardio for exceptional joint health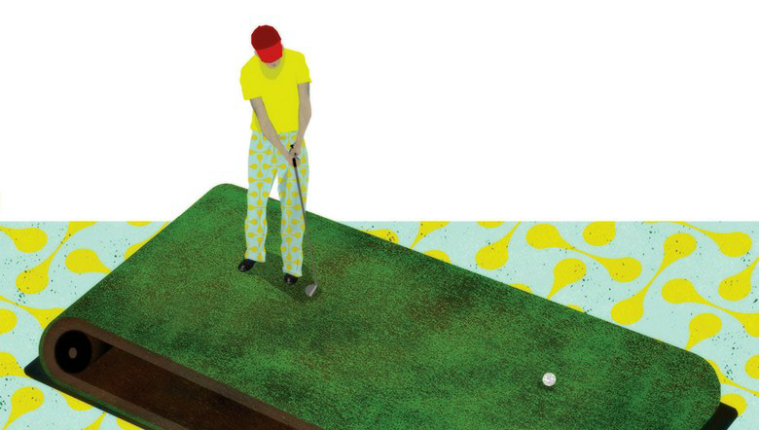 Image: Golf Digest
Walking is a huge part of a traditional golf game. From trekking across the greens to fetching a ball, golfers can build up a lot of steps in their game.
Golf Digest suggests incorporating regular cardio into your exercise regime to encourage excellent joint health and less soreness after a long day on the green. Read their analysis of the best cardio machines for golfers.
22. Lower body stability
Building a strong lower back and body is crucial for golf. Without them, golfers are more likely to suffer from back injuries and in some cases, their swing can be weaker or lacking in form.
In this video from Me And My Golf, the instructors discuss and demonstrate the role of the lower back in golf.
Thinking of buying an expensive driver to get you a few extra yards? You might want to work on your driving technique first. Learning the fundamentals of driving can improve your game tenfold and, as the old saying goes, practice makes perfect.
Find out how to perfect your drive with these tips!
23. Make your driver your weapon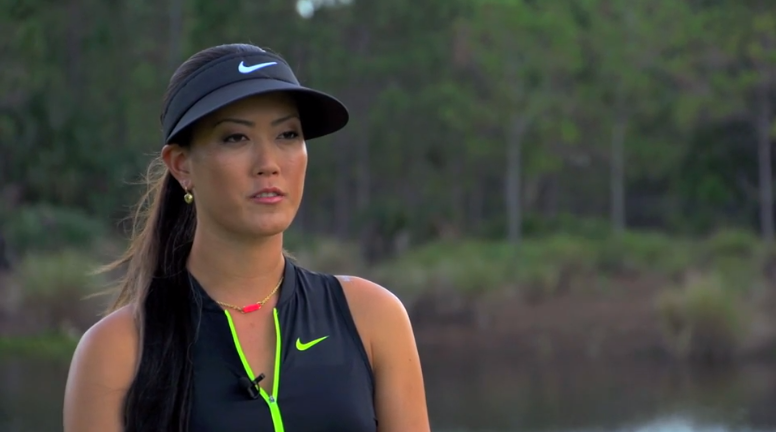 Image: Golf.com
In this interview with Golf.com, golf pro Michelle Wie talks about the simplest, easiest methods of hitting the ball every time and getting the most out of your drive. She recommends getting a little crazy with your swing and letting go of perfection when driving.
Check out her interview and shop our range of dangerous Drivers!
24. Improve body positioning for strength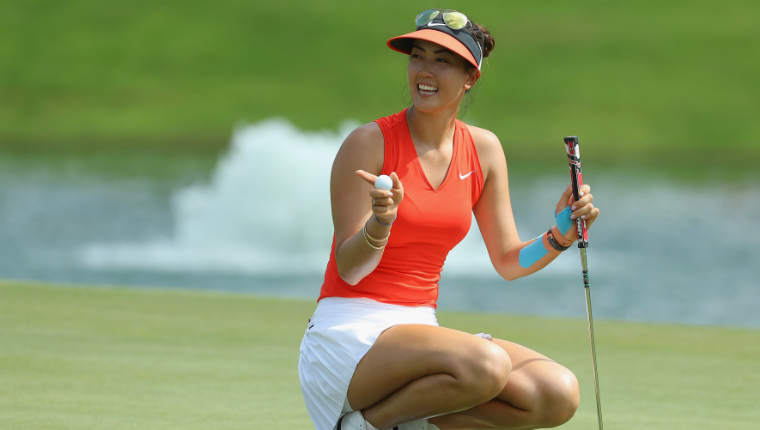 Image: Golf Digest
Golf professional Michelle Wie trains in the gym six days a week. It sounds extreme but Michelle claims her PGA success comes from training and strengthening her legs.
In this article from Golf.com, Michelle demonstrates her four driving secrets to find every fairway (and how strong legs come into the equation).
25. Increase your clubhead speed
Golfers are often told if you want to improve your clubhead speed, you need more movement in your hips, lower back and legs.
Greg from the Greg Jones Golf Academy in Ohio disagrees. Instead, Greg suggests the best way to increase your clubhead speed is reducing the swing speed to your arms. Watch Greg's video for more info!
26. Perfect your backswing for a big tee shot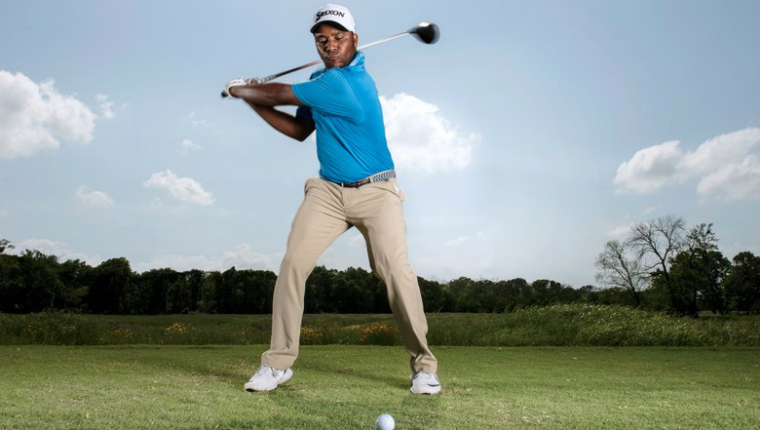 Image: Golf Digest
Do you want twenty extra yards from your drive?
According to PGA golfer, Ron Kaspriske, there's more to an epic drive than just "swinging harder". He suggests swinging harder produces a shorter shot than your normal drive because of poor timing and too much tension. Find out how to perfect your backswing and nail the drive every time.
27. Driving for longer, straighter shots
Sometimes you have to go back to basics.
In this video from Me And My Golf, show hosts Piers and Andy demonstrate some simple beginner's exercises for driving and discuss mistakes new golfers often make when refining their drive. Check out their informative video and learn how to get longer, straighter shots every time.
28. How to gain extra distance with your driver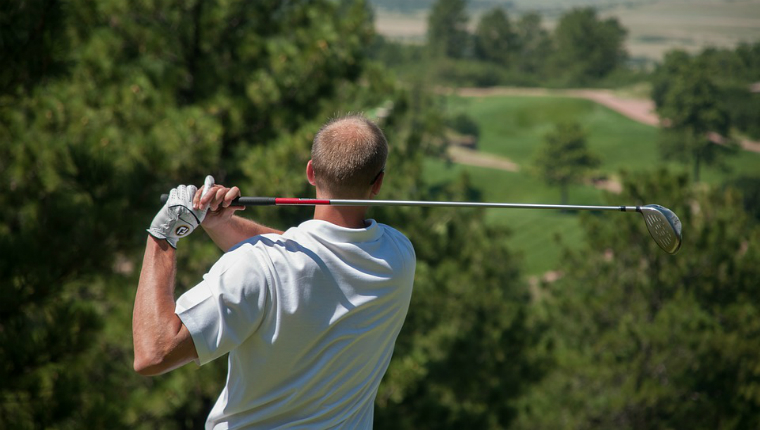 Image: Pixabay
Time to get technical!
This infographic offers some mathematical insight on how to gain extra distance with your driver by marking your tees to increase consistency in your swing and optimise distance straight off the club.
29. Driving straight down the green
Driving can be unpredictable. You might have a planned shot in mind but one swing too hard or hit at an angle and suddenly the ball is disappearing to the right or into the trees.
In this video, golf professional Clay Ballard offers three tips for driving straighter and acing your game.
30. Hit it solid every time (swings with Sergio Garcia)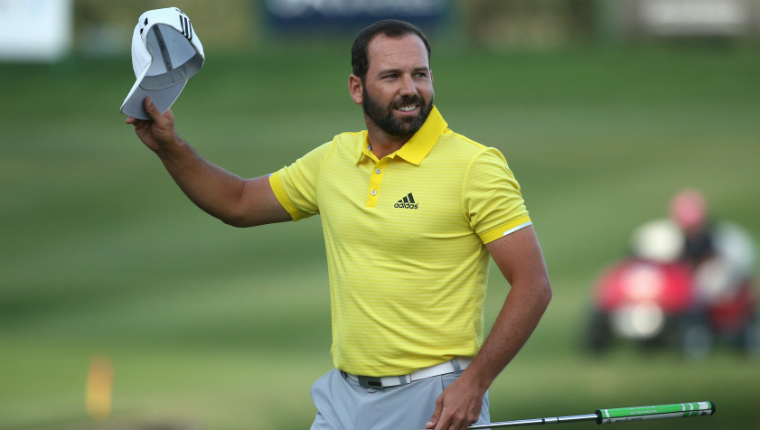 Image: Golf Digest
There's no guarantee for a perfect drive. Even Spanish professional golfer, Sergio Garcia, admits there are internal and external factors which cause him to twitch, lose focus and tense up.
In this article from Golf.com, Sergio shares his best moves and methods for simple setup.
31. Stop your slice off the tee
A strong slice can cause the ball to ricochet off in unpredictable directions. Never fear, though - there's a simple solution to "slice no more" and send the ball straight down the green.
Professional golfer, Aimee Cho, shares her secret to a straight and solid swing.
32. Shoulder positioning for powerful drives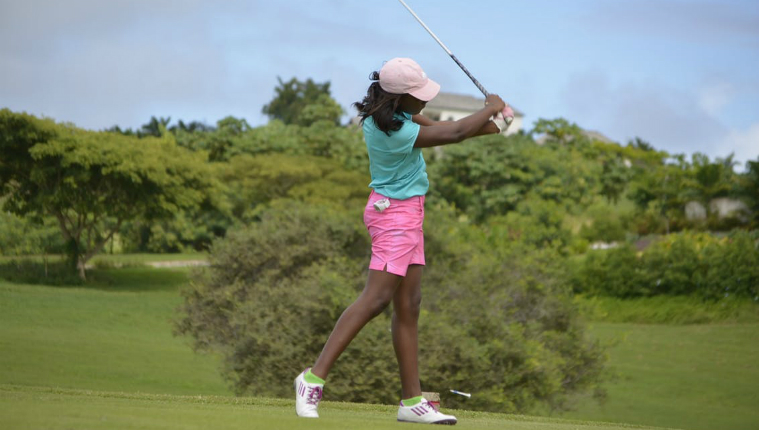 Source: Pexels
Do you get hung up on shoulder positioning when you prepare to drive?
Many golfers fear swinging over the top and slicing the ball, so they hold their right shoulder back and swing inside to outside. Golf.com has come up with a more comfortable shoulder positioning for your next shot.
33. Practice great posture with your drive
Perfecting your drive comes down to two simple things: arm positioning and good posture.
Andrew and Piers from Me And My Golf demonstrate how to nail positioning and posture every time you step up to the tee.
We all love a big swing, slicing the ball off the tee, and watching it sail down the fairway. It's one of most powerful moves in golf and, arguably, one of the most fun. However, there's not much use to a dramatic start if you can't get the ball onto the second green. You need to refine your iron play if you really want to lower your handicap.
Check out these articles and videos for more info about iron play!
34. Hitting irons for beginners
According to two-time PGA Teacher of the Year, Adam Bazalgette, it's not the golfer's job to get the ball in the air. Instead, Adam suggests the golfer's job is to apply pressure to the club and drive the ball forward.
In this video, Adam demonstrates the basics and how to hit the sweet spot with your iron. Watch and learn, then shop our huge range of Irons to get started.
35. Five fundamentals of iron play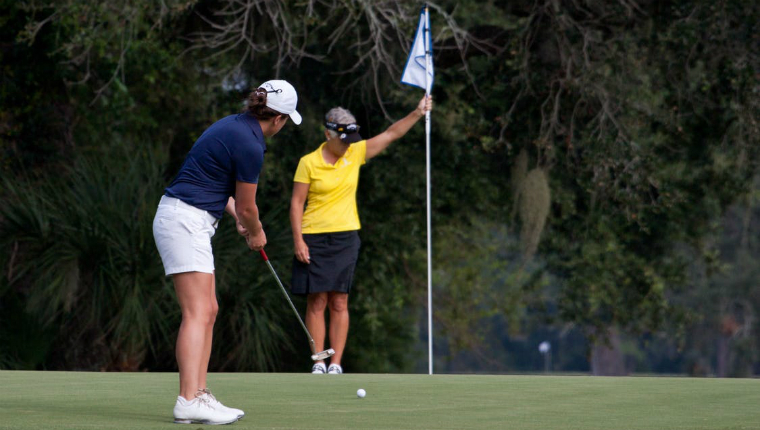 Image: Pexels
Driving a golf ball is one of the most exhilarating parts of the game. Watching the ball sail through the air, hoping it doesn't curve or go off course, seeing it land and roll towards the hole… priceless! However, your drive will be wasted if you can't follow it up with solid iron play.
Check out Golf Tips Magazine's five fundamentals of iron play and get it down pat.
36. Stance for middle and short iron (plus tips from Arnold Palmer)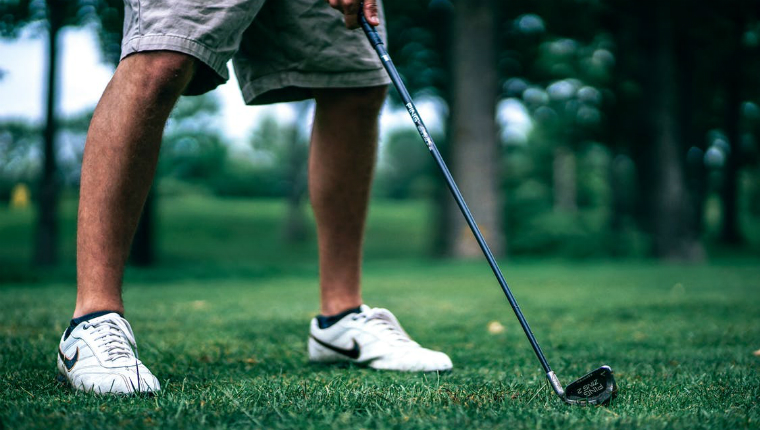 Image: Pexels
Want to learn how to nail iron play every time?
Professional golfer, Arnold Palmer, claims a perfect iron game comes down to setup and foot positioning. Follow this link for helpful images and setup tips!
37. Setup for the perfect iron play with Butch Harmon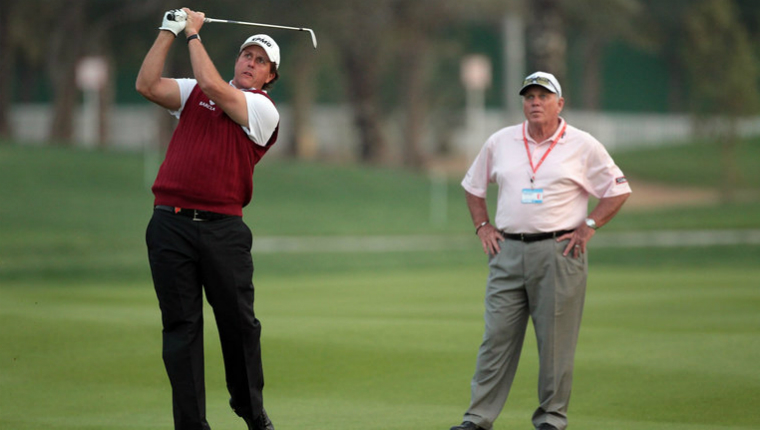 Image: Sky Sports
Butch Harmon is one of Golf Digest's 50 Greatest Teachers of All Time. He's got an impressive list of students including Tiger Woods, Greg Norman and Adam Scott as well as almost fifty years of experience under his belt. Needless to say, the guy is a professional and he's got the secret to perfect, consistent iron play.
38. 3 drills for pure iron strikes
The old saying goes "practice makes perfect" and it's never been truer than it is for golfers.
Becoming a professional golfer takes time and lots of practice both at home and on the green. In this video, PGA Teaching Professional, Matt Walter, demonstrates three simple drills to refine your iron strikes.
39. Hand positioning for iron play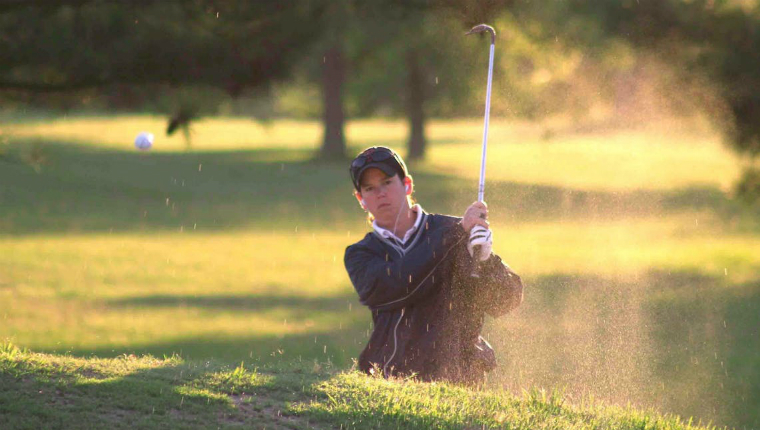 Image: Pexels
Want hands as fast as a pro golfer?
You might already be halfway there. A great game comes down to planning, positioning and setup - Golf.com says you've got the speed, you just need the correct hand placement. Check out their instructional guide to hand positioning for solid iron play.
40. How to hit the ball THEN turf in iron play
Your positioning makes all the difference when it comes to an iron play. Striking the ball with a vertical iron will make the ball fly high - but not necessarily far.
The guys from Me And My Golf explore how to hit the ball THEN the turf and send the ball hurtling further with proper positioning.
41. Ball position for better iron play with Justin Rose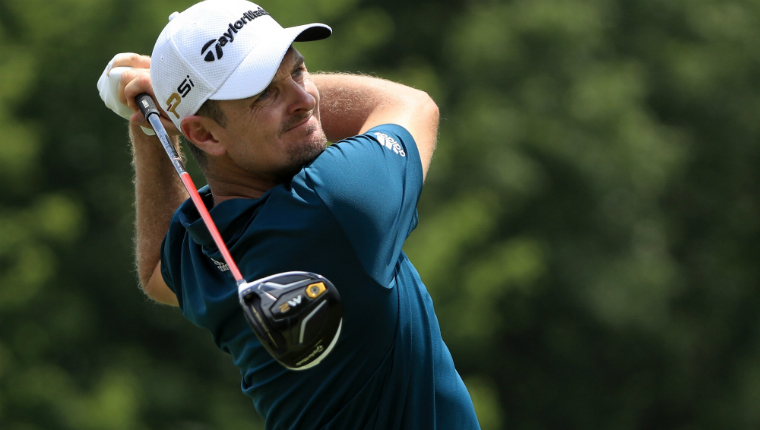 Image: USA Today
So far, we've talked about body positioning and the basics of excellent iron play.
Professional golfer, Justin Rose, has an alternative approach to golf which will change the way you think about the game. Discover Justin's ball positioning approach and how to play it out of the bunker.
42. Compress the ball for better impact
Impact is a mystery for many players. Your hands change positioning mid-swing and according to best selling golf author, Christina Ricci (not the actress), golfers often end up with their hands in the wrong place causing an improper strike.
In this video, Christina demonstrates how to set up for better impact.
43. Tim Clark's guide to better irons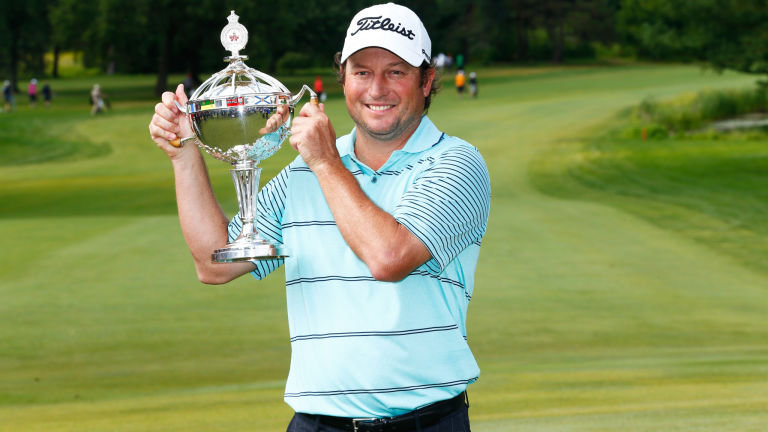 Image: Sky Sports
Need a few extra tips for hitting more greens?
Golf professional, Tim Clark, has shared some of his best tips for better iron play with Golf Digest. Discover how to hit more three-quarter shots and hit the target every time with Clark's top tips!
44. How to strike your irons solidly
A lot of golfers struggle with hitting the ball too high but can't figure out where they're going wrong. The fault? Hanging back from the ball.
Andrew and Piers from Me And My Golf compare bad shots to smooth, well-planned shots and demonstrate a simple drill to help fix the problem.
New golfers (and sometimes even experienced golfers) often look over chipping in their practice. You're not going to use a chip shot in every game like putting or driving - these short, sharp shots are more like a saving grace which will help you get out of the bunker or a rough patch of grass.
It's crucial to learn how to effectively chip. It might save your game. Learn the fundamentals of chipping below!
45. Fundamentals of chipping with Aimee Cho
Not all shots in golf are long, dramatic and full of exertion.
Chipping - short shots made to get the ball rolling on the green rather than zooming through the air - is a fine art and in this informative video, golf pro Aimee Cho runs through the fundamentals of successful chipping.
46. The right way to chip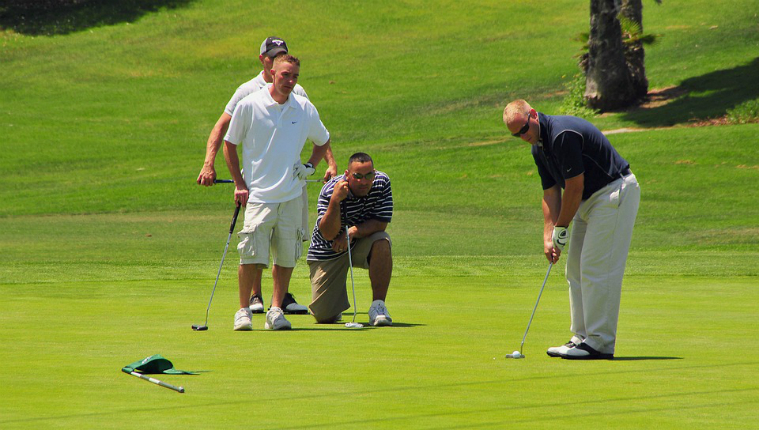 Image: Pixabay
A common problem golfers face when chipping is striking the ground before hitting the ball. Hitting the ground first slows down the swing and in turn, slows down the shot.
Golf Digest has laid down the basics of chipping and methods of avoiding the grass when chipping.
47. Characteristics of great chipping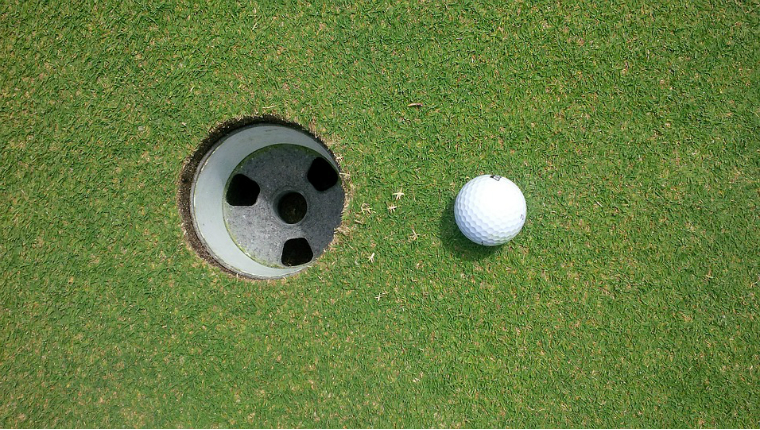 Image: Pixabay
Want to become great at chipping?
Look no further than this instructional article from Golf Tips Magazine. Great chipping comes down to a few crucial fundamentals like hand positioning, squared shoulders and narrow yet open foot positioning. Discover how to nail chipping each time you step on the green.
48. 7 proven chipping drills to improve your game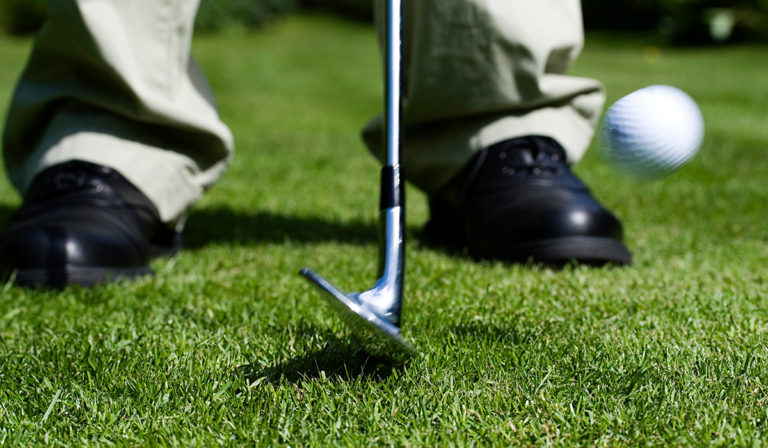 Image: Golf Workout Program
Purchasing a new driver or club on its own won't improve your golf game - practising and running through drills will.
Refining your chipping skills will gradually lower your scores and - you've got it - it's going to take practice. In this article from Golf Workout Program, you can learn seven new drills to help get your chipping under control.
49. Chipping drills for consistency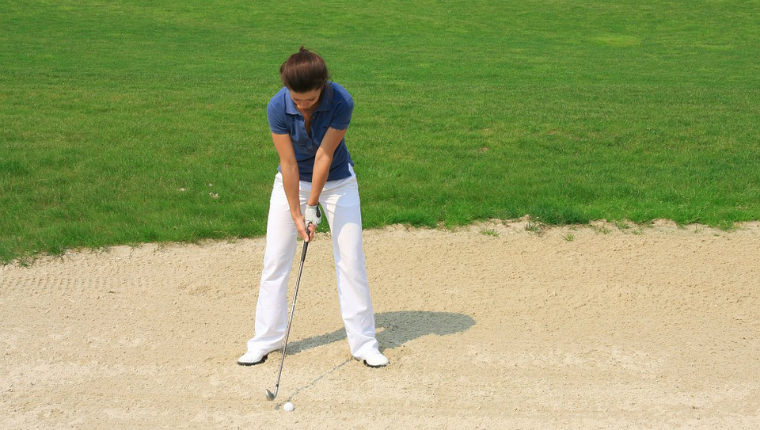 Image: Pixabay
Golfers can't always predict where the ball is going to end up.
A small error in positioning or swing can send the ball careening off in the wrong direction. However, there are simple methods of increasing consistency and reducing the chance of a wandering golf ball. Check out this article from Free Online Golf Tips and practice chipping with their helpful drills for consistency.
50. How to get backspin when chipping
In 2014, the Masters Golf Tournament introduced rough on the greens for professional golfers to work their way through.
Chipping is a sure-fire method of exiting sand and long grass but it requires extra backspin from the ball to clear the area. In this video from Me And My Golf, Piers and Andrew demonstrate how to get backspin when chipping to get you out of a rough spot.
51. The "new" way to chip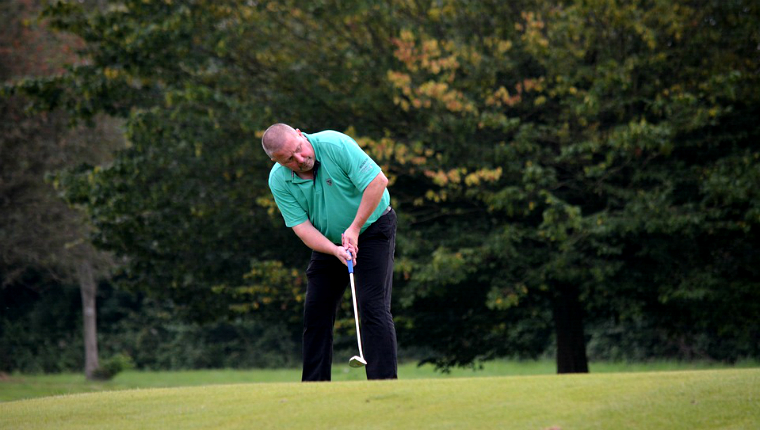 Image: Pixabay
Perfect chipping takes a lot of patience and practice. You can spend hours running through drills and planning shots on the green before getting it just right. However, PGA professional Patrick Johnson (director of golf at Vanderbilt Legends Club in Franklin, Tennessee) claims he has a brand new method of nailing the chip without all the hassle.
Check out this article from Golf.com and find out how!
52. High and low chipping
The secret to a great golf game comes down to one thing - versatility. Golfers need to be able to play a strong long game as well as a controlled short game which includes high and low chipping.
In this video from Krista Dunton, the golf professional demonstrates how to chip high and low to lower your score.
53. Chipping vs. Pitching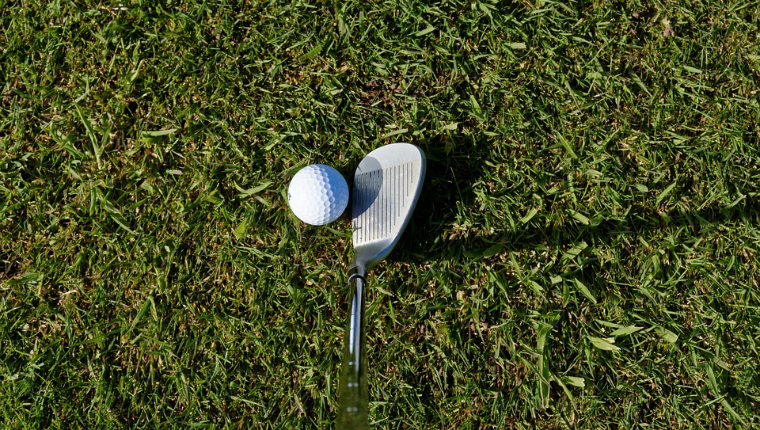 Image: Pixabay
Chipping. Pitching. What's the difference?
It's a question most golfers have had at least once in their careers. Both are short shots, require strong shoulders and correct hand/foot positioning. You might think the shots are the same from a distance. However, there's one crucial difference which sets them apart. Discover the similarities and differences in this blog article from GolfTec.com!
54. Stop thinning your chip shots and make more contact with the ball
Plagued by thin chip shots?
Never fear, we've found a solution summed up in two short minutes! Thin chipping occurs when golfers start their swing low, hit the top of the ball rather than the centre and end the shot on a high swing. This costs golfers shots and brings up their score. Find out how to stop thinning your chip shots with Piers and Andrew from Me And My Golf!
55. How to successfully chip from the sand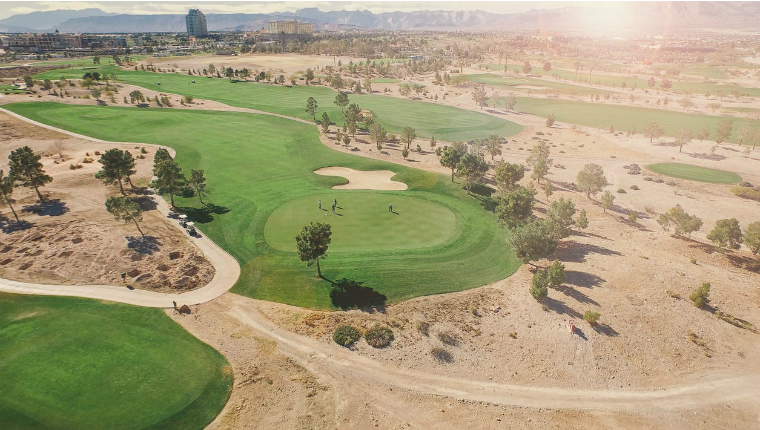 Image: Pexels
There's nothing worse than getting stuck in the sand. However, part of being a skilful player is assessing the situation, planning ahead and choosing the right swing to get you out of the bunker.
In this informative article from Golf Tips Magazine, we find out how to zoom out of the sand and keep the game running smoothly.
Having a solid grasp on putting can make or break your game.
There's nothing worse than getting to the final hole and missing a shot a few metres away because of a bad putt. Every golfer should spend some time practicing their putting skills, otherwise you'll drive yourself mad putting around the final hole.
56. Putting made simple with Aimee Cho
It can be hard to find time to get down to the golf range and practice your putting.
Luckily, golf professional Aimee Cho has come up with some simple, fun putting drills to do at home or in the office. Check out this handy video and improve your putting strokes!
57. Best putting drills for new golfers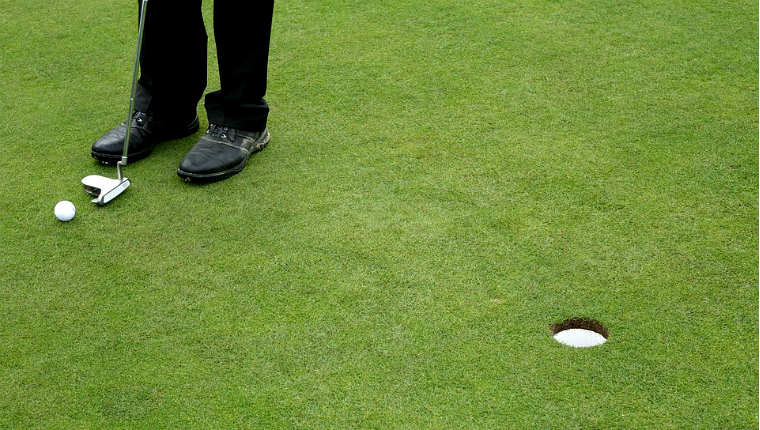 Image: Pixabay
Want to refine your putting skills?
Running through putting drills and taking time to practice makes all the difference in lowering your score. Golfing website Benchcraft Company have developed a creative infographic which runs through the three best putting drills for new golfers. Follow this link for more information!
58. Putting stance and setup with Dave Stockton

Image: Golf Digest
Your stance can make a huge difference when putting - for example, standing with your feet too close together can throw off balance.
There are a few simple tips and tricks to perfecting your putting stance. Pro golf instructor, Dave Stockton, demonstrates how to distribute weight and refine your stance while putting in this video tutorial from Golf.com.
59. Reading greens and putting strategies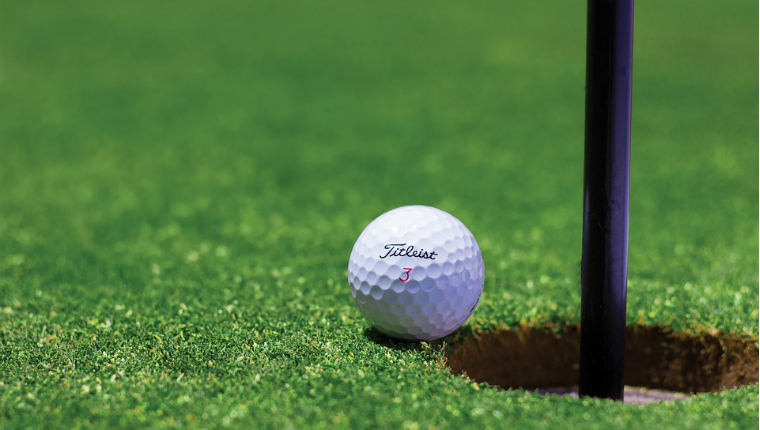 Image:
Pixabay
Beginners reading the slope of the green need to do one thing to putt successfully - double what you think you see. Players with higher handicaps often resort to hitting putts too hard, missing on the low side of the hole - or both. This is a critical mistake if it's happening all the time.
In this article by Casey Borque, we find out how to read greens and create a solid putting strategy.
60. 5 key statistics about putting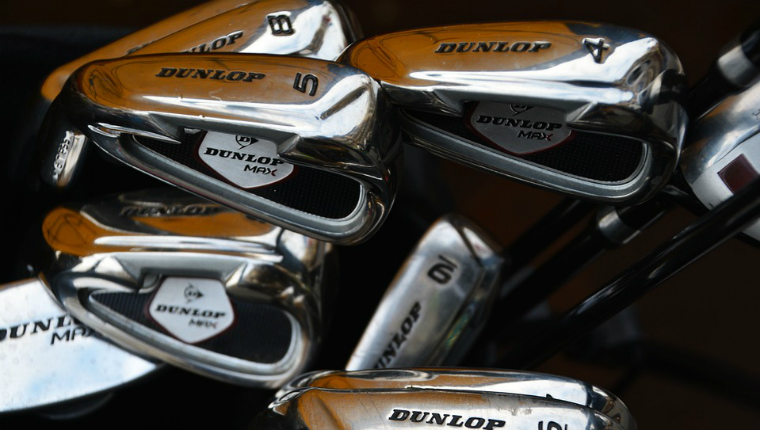 Image: Pixabay
Amateur golfers are more focused on hitting long drives than what they are on making putts. There's something exciting about a big swing and seeing the ball disappear across the green. However, strong putting skills can make or break a game.
Discover the crucial importance of putting by learning from the best - the professionals who played in the 2017 PGA Tour.
61. Why you DON'T want a pendulum putting stroke: 36/64 rule
Many amateur golfers are taught to treat a putter like a pendulum - be consistent and equal and if the putter swings back a foot, make sure it swings forward a foot.
YouTube golfer, Clay Ballard, disagrees with this method and in this video, he demonstrates why you should avoid the pendulum swing.
62. Buying golf equipment - how to buy a putter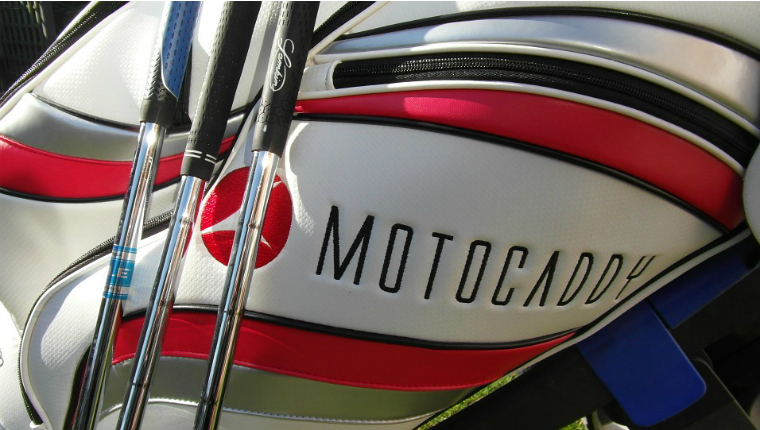 Image: Pixabay
The most important piece of equipment in your golf bag may be your putter. Being comfortable, balanced, confident and successful while putting comes down to a light, familiar putter.
So - how do you know you've found the right putter for you? The PGA website has a fantastic guide to purchasing putters online - check it out and then view our range of Putters to meet your soul-putter!
63. Is your putter making you worse? Golf lesson with Ryan Kennedy, PGA
Purchasing the right putter for you can make all the difference in your golf game… so what happens when you choose the wrong putter?
In this video from PGA golf professional, Ryan Kennedy, we find how a bad putter can make the game worse and what you need to do to improve.
64. 7 ways to become a putting machine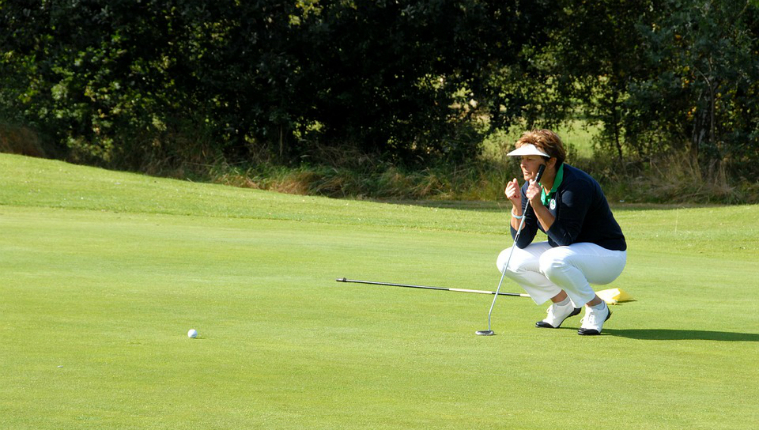 Image: Pixabay
Golfers should read almost every putt. It's crucial to analyse the slope of the green, the roughness of the grass and the distance to the hole. However, when you're inexperienced, your routine is guesswork disguised as green-reading and you're far more likely to miss the shot.
Golf.com has some insight into how to improve accuracy.
65. Game-changing putting technique with Mike Masalka
Golf professional, Mike Masalka, has found the secret to perfect putting with one simple trick - a straight line drawn around the centre of the ball.
In this video from Be Better Golf, Mike teaches us how PGA golfers use this line to improve accuracy and putt straight into the hole first try.
66. 5 golf putting drills to do indoors at home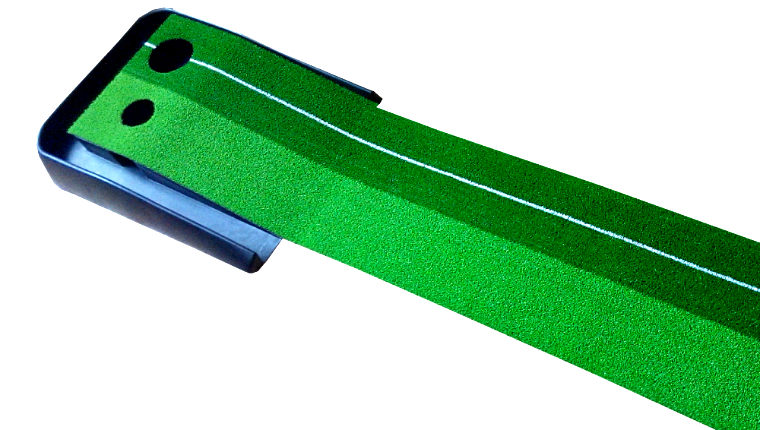 Image: Golf World
It can be hard getting to the green and practising putting during winter. The wind is bitter cold, the green can be crisp with frost and half the time, the rain washes the game right off your schedule. Never fear - there are other ways of maintaining your golf game.
Check out these 5 putting drills to do indoors at home and in the office, plus check out the Brosnan Golf Turfglider 2.0 Deluxe Putting Mat! Perfect for putting practice indoors.
Successfully escaping a sandy bunker or a rough patch of grass should be considered a fine art. You have to have a refined technique and eye for detail. You have to understand how and where your ball is sitting in the sand or grass. You need to calculate the best shot to swing the outta there.
Need to learn the secrets of bunkers and the rough? Read on.
67. Everything you need to know about golf bunkers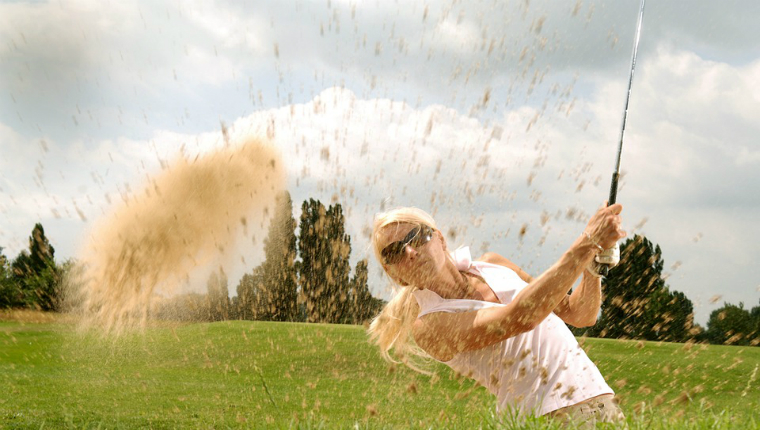 Image: Pixabay
It's not unusual for amateur golfers to be stumped by a sandy bunker. A bunker is a deep depression in the green which is usually filled with sand - and frustrated golfers.
The ball can be tough to free once it's landed in a bunker but understanding the terrain and the slope can help ease the challenge. This article from The Golf Wedge will get you up to speed on all there is to know about bunkers.
68. Understanding the "rough"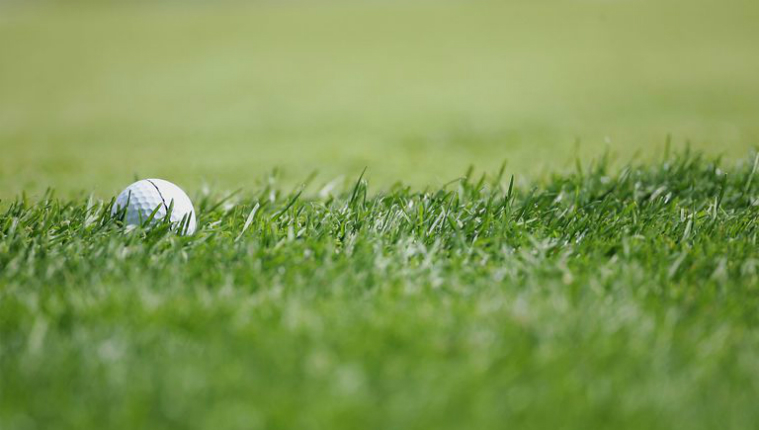 Image: ThoughtCo
What's the difference between a bunker and the rough?
Well, the "rough" is an area of grass on the green which is longer and thicker than the rest. It frames the golf course and makes it harder for golfers who miss the fairway. Understanding the rough (and how to get out of it) is crucial for your game. Find out more about the rough here.
69. Rules of golf: relief from the bunker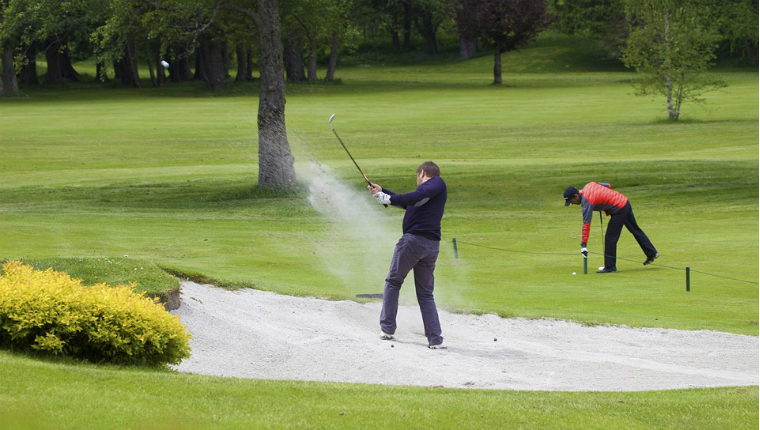 Image: Pixabay
Just like the rest of the green, there are specific rules attached to a bunker. No one wants to see their ball buried in the sand and would do just about anything to get it out but there are guidelines to succeeding.
Golfing blog, Golf Grinder, has the lowdown on the rules of getting out of a bunker.
70. Bunker basics to get you out every time
The secret to getting out of the bunker comes down to geometry and your choice of golf club. Natalie Adams, the host of Smash Factor Golf Coaching on YouTube, recommends checking your swing and positioning to succeed in getting out of the bunker every time.
Watch her video to learn the basics of the bunker!
71. Bunker do's and don'ts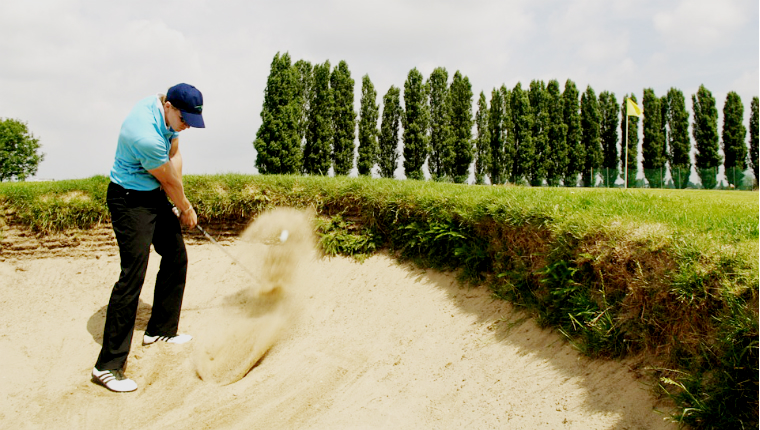 Image: Pixabay
There's no getting around hitting the sand while swinging out of the bunker.
The sand can hinder or help your shot and according to Golf Digest, there's a right and a wrong way to to do it. Check out this guide to the Do's and Don'ts of Bunkers!
72. How to practice your bunker shots
Now we know the do's and don'ts of getting out of the bunker. It takes practice and precision to hit the sand in the exact right spot and get the ball out of the sand.
Andy and Piers from YouTube channel, Me And My Golf, demonstrate a simple method of practicing bunker shots and improving accuracy.
73. Don't muscle it to get out of deep rough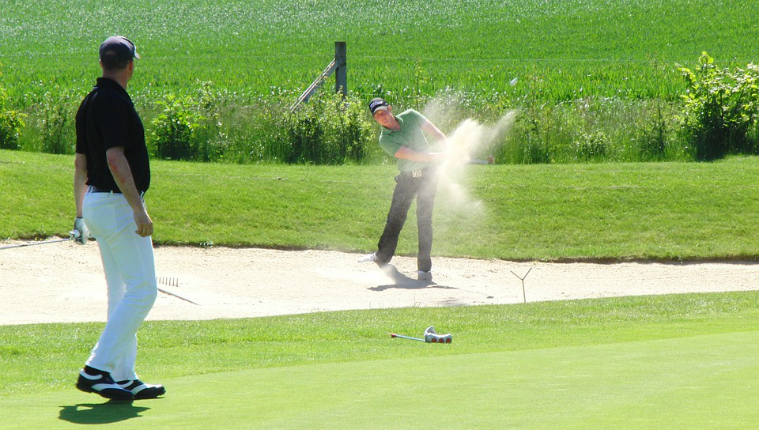 Image: Pixabay
It's frustrating swinging out of the rough. The club catches in the thick grass and turns a good shot into a clunky, unsuccessful mess.
Don't overexert yourself fighting the rough. Instead, check out these helpful tips from Golf.com on getting out of the rough.
74. The golf bunker splash shot
Andy and Piers from Me And My Golf claim there's one simple method of getting a ball out of a bunker - opening and utilising the clubface, allowing it to slide through the sand rather than digging in and creating a clunky shot.
Watch this video and find out how to get it right!
75. Butch Harmon's easy way out of the sand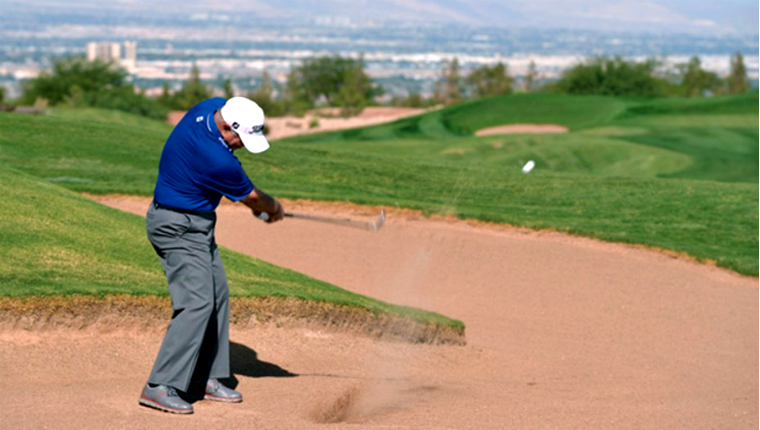 Image: Golf Digest
Butch Harmon is back with a super simple, mega memorable method of getting out of the sand.
"Make a half backswing then really spank the sand two to three inches behind the ball. Here's the visual: You're throwing the sand and the ball out of the bunker together. Easy—and it works."
Read all of Butch's tips for bunkers now!
76. 2 ways to chip out of the rough and onto the green
Ever been stuck in thick rough just metres from the green?
It's frustrating and far too easy to lose your head swinging through the long grass. However, getting out of the rough is more simple than you think. Check out this video from Me And My Golf and discover two surefire methods of getting back on the green.
77. The definitive guide to playing from the rough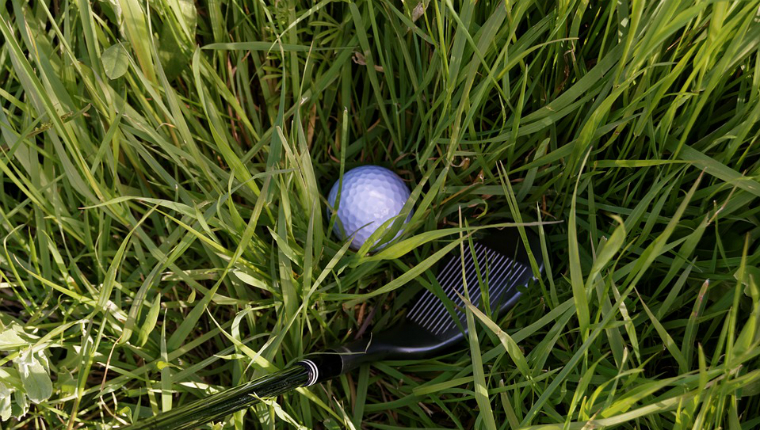 Image: Pixabay
One of the biggest mistakes a golfer can make is not evaluating where the ball lies in the rough. Going in too aggressive and not anticipating how the clubface will hit the grass will only make matters worse. You'll miss the shot, mess up the club and your score will skyrocket even higher.
Check out this article from Practical Golf for a definitive, foolproof guide to playing from the rough.
Are you a tech buff? You're going to love the range of golf technology available on the market right now! From virtual coaches to shot measuring and wearable GPS, there are a million and one new gadgets waiting for you to test out.
We've collected a few of the best articles and newest pieces of golf technology below!
78. Connected coaching: take advantage of technology and improve rapidly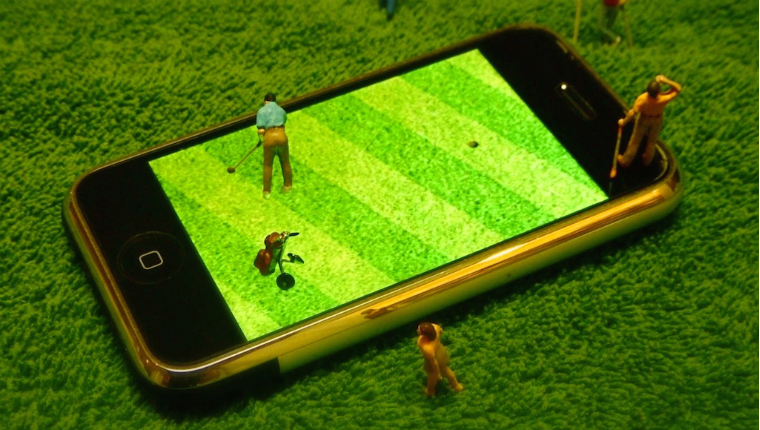 Image: Golf Wrx
Ever wondered about the science behind a golf swing?
It might be time to give it some extra thought! According to golfing blog, Golf Wrx, understanding ball and club data is imperative to successful, in-depth learning. Explore their article for more information on how golf technology can help improve your game!
79. Golf in the 20th Century: technology and social media with CNN
Golf has taken over social media! But how does this help golfers?
In this news article from CNN, Shane O'Donoghue interviews All Square Golf, a social media platform devoted to golf with over 60,000 users. Golfers can find new and improved golf courses, discuss new tech and golf tips with other golfers, and tee up games with experienced players.
80. Best new products from the PGA merchandise show 2017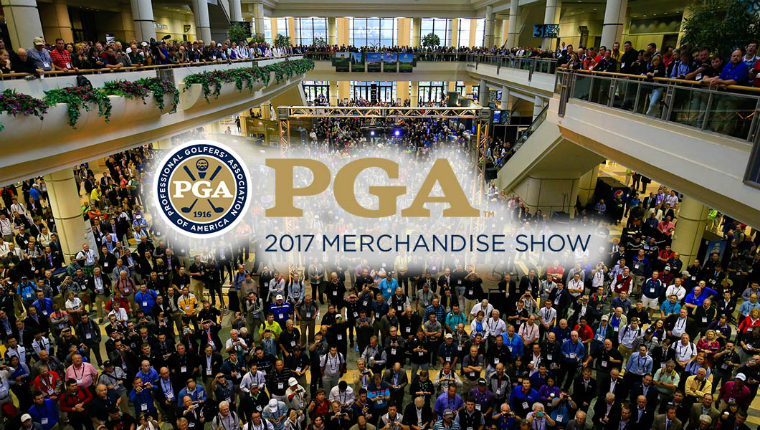 Image: GolfTEC
Golf is making extraordinary leaps and bounds in game-related technology. The PGA Merchandise Show in Orlando, America, displays some of the freshest and most innovative golf tech in the world.
Last year, Golf.com was on the ground previewing some of the best products. Discover the newest items on the market.
81. Golf tech: Samsung Gear S3 and GolfPad GPS Review
Samsung now has a range of golf-related gadgets and apps to help golfers measure their game for better shots and better scores.
In this video from Degenerate Golf Club, we find out whether Samsung's Gear S3 and GolfPad GPS are up to scratch in amping up your game.
82. The best golf technology to buy in 2018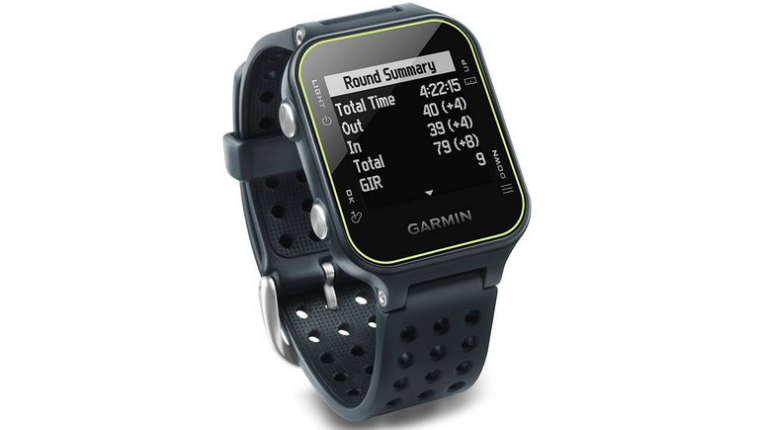 Image: Lifewire
Want to test out some golf tech but not sure where to start? Look no further!
Tech enthusiasts, Lifewire, have collected eight pieces of technology worth trying out. From range measuring watches to live golf game tracking devices, we've got something for you.
83. Best golf training aids for mid handicap players
Nowadays, golf tech is a crucial element to learning the game.
In this video from Degenerate Golf Club, we find out which basic gadgets are perfect for amateur golfers and the best products for practising both indoors and on the green.
84. Callaway Jailbreak technology explained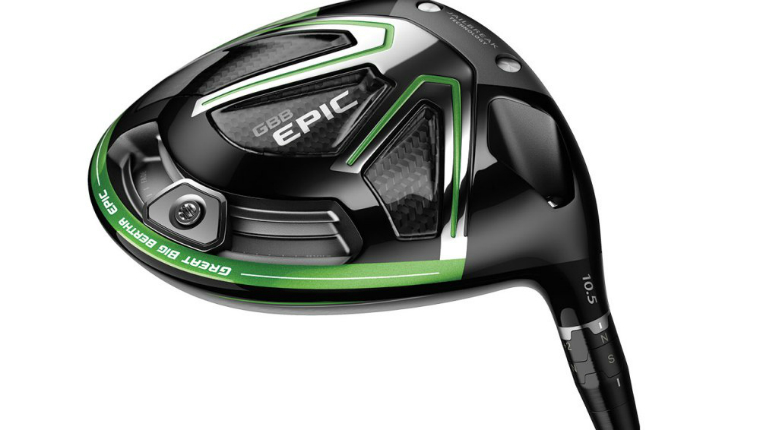 Image: Golf Week
Callaway's Epic has something completely unique buried inside a modern looking clubface. We're talking about Jailbreak Technology. The titanium rods inside the club keep the sole and crown of the clubface from bulging at impact, improving the energy transfer and creating more ball speed and distance.
Check out Dallas Golf's review of the Callaway Epic here and our Callaway range here!
85. FX-Sport VC Coaching headphones
The FX-Sport VC Coaching Headphones are a serious game changer.
Loaded with hours of psychological coaching, mental preparation, practice drills and workouts, these headphones can shape your game and improve your skills.
86. Wearable technology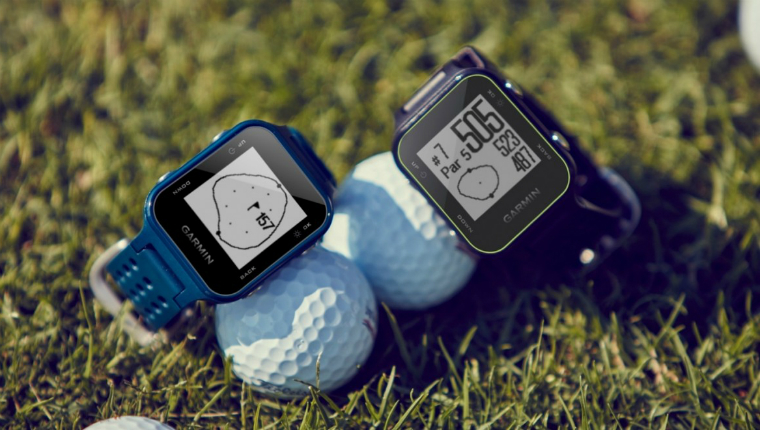 Image: Wearable
Your hands are almost always busy gripping a golf club during a game, so golf tech companies have come up with innovative wearable technology to enhance your game while never having to lift a finger. From GoPros to Swingbyte golf club clips which measure what's happening during your swing, there are some crazy useful pieces of tech on the market.
Check out Golf Digest's wearable tech gallery and shop our range of GPS & Rangefinders!
87. Has golf technology eaten itself?
The nature of technology is to push boundaries, break barriers and create something new.
In this video from Peter Finch Golf, Peter and his guest, Rick Shiels, answer fan questions regarding golf technology and how companies copy each other, experience the same problems and overall, eat themselves.
88. Gary Player believes technology is destroying golf
Technology has made a huge difference in the way we play golf. We can measure our shots, hit further and preplan where the ball is going to land. Hey, we can even get golf lessons from a pair of headphones.
Retired professional golfer Gary Player, however, believes we're spending too much cash on improving golf technology and neglecting the funding of young golfers. Check out the interview here.
So, you've learned strategy, fitness and stretching, driving, iron play, putting, chipping, bunkers and the rough, plus all the best new tech for golfers on the green. Now it's time for... well, everything else!
Check out our bonus tips including the Rules of Golf, the best eyewear for golfers, and Greg Norman's top 100 tips for new golfers.
89. Learn from one of the best (Greg Norman)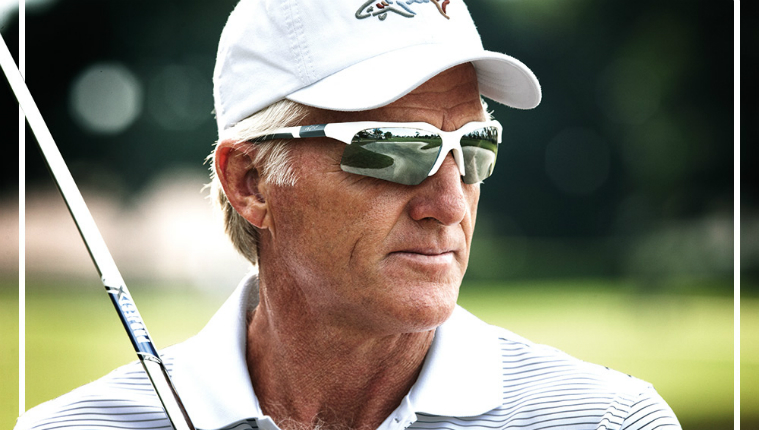 Image: Shark.com
Golf can be a frustrating game - even for professionals like Greg Norman, an Aussie who spent 331 weeks as the Number 1 Official World Golf Rankings golfer in the 1980s and 1990s. Greg knows how hard it can be to learn the ropes and get out of sticky spots on the green, so the pro has created an online instruction manual to help you improve your game.
Check out Greg's 100 Instant Golf Lessons here.
90. The best eyewear for golf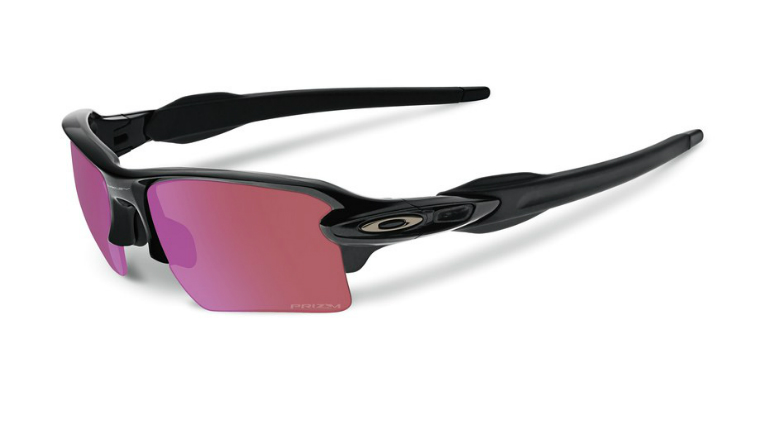 Image: Golf Digest
There's nothing worse than having to squint your way through a golf game. For one, the sun can be harmful for your eyesight and two, it's difficult to get a low score when the sun is blocking your view. Golf specific eyewear is essential for protection, style and visual acuity on the green.
Find out which specs are best in this article from Golf Digest and shop our range of sunglasses online.
91. World Golf Course Guide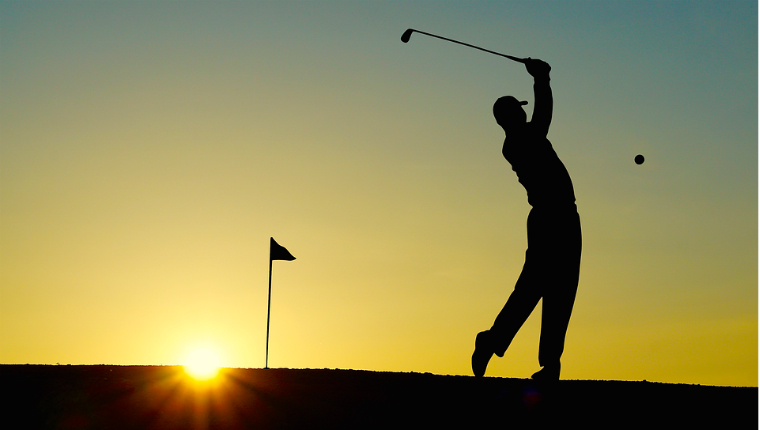 Image: Pixabay
Heading overseas? Or just looking for your next best game? There are thousands of golf courses around the world just waiting to be played.
World Golf has created an extensive online directory of international courses so you never have to go too long without a game while travelling. Check it out!
92. The Loop: Golf equipment news feed from Golf Digest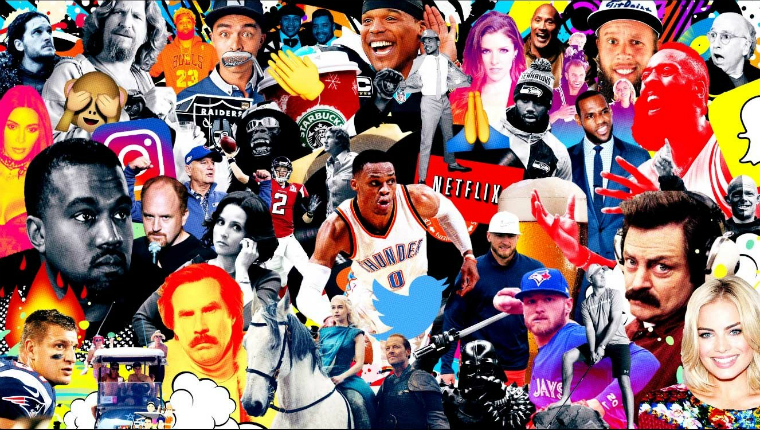 Image: The Loop
Want to keep in the loop about up and coming golf gear? Look no further than The Loop from Golf Digest.
The page offers up-to-date news on how PGA golfers shop, what's new on the market and even basic merch (including tee shirts with John Daly doing random activities on the front) for mega golf fans. Whether you're looking for a bargain or want to shop like the pros, The Loop is a major page-turner… or scroller!
93. How to pick a golf coach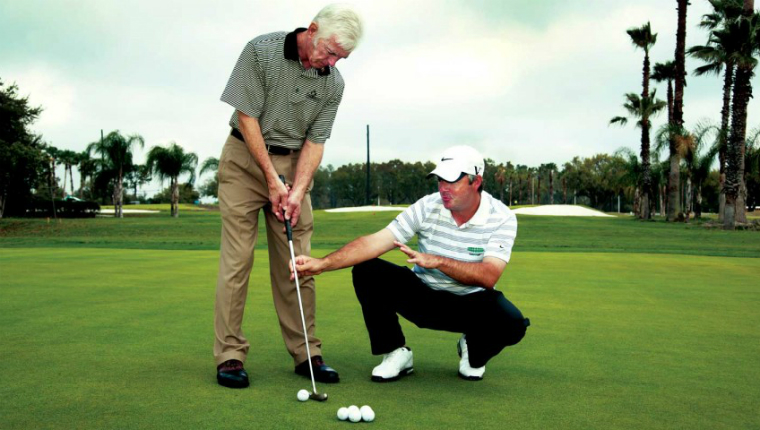 Image: Plugged In Golf
Anyone can upload a golf lesson to YouTube or blog about golf essentials, instructions and secrets to success. How do you sift through the mountains of garbage to find the gems?
The answer is to find a reliable couch who will teach you the fundamentals and help improve your skills for a better game. Find out how to pick a golf coach with Plugged in Golf.
94. Instructional golf lessons online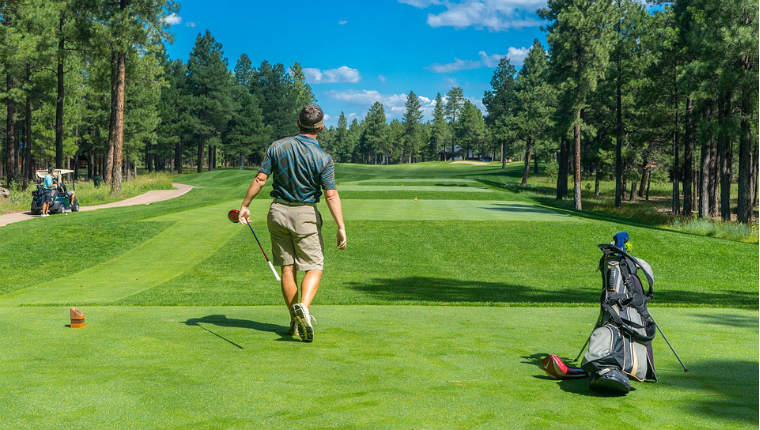 Image: Pixabay
Can't afford to hire a coach and take golf lessons? Have no fear! There are countless golf lessons and fundamental videos available through Golf Channel.
Get tips from PGA golfers and famous, qualified coaches alike without ever having to spend a cent. Watch these videos and take your new skills to the course.
95. The 100 Greatest Golf Shots Ever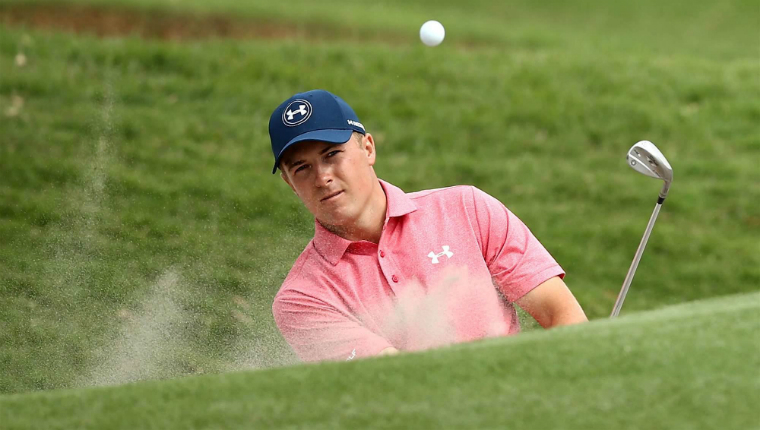 Image: Golf Australia
Ever pulled off a legendary shot and wished you got it on camera? There's nothing worse than playing an amazing game and then racking your brain trying to member what went right.
Golf Monthly can help with that. The online golf magazine has documented 100 of the best golf shots of all time so you can analyse them and learn from the best.
96. So you want to play golf? Beginners guide to the game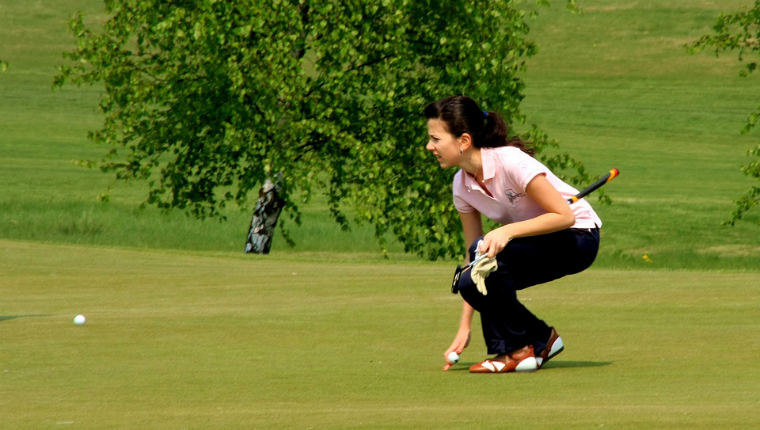 Image: Pixabay
Starting out in golf can be incredibly daunting. There are hundreds of rules, golf clubs, and words which now have a whole new meaning - birdies? Bogeys? Bunkers? What is all this stuff?
Luckily, Golf Digest has created a helpful guide for beginners who need a little help getting used to the game.
97. The evolution of course design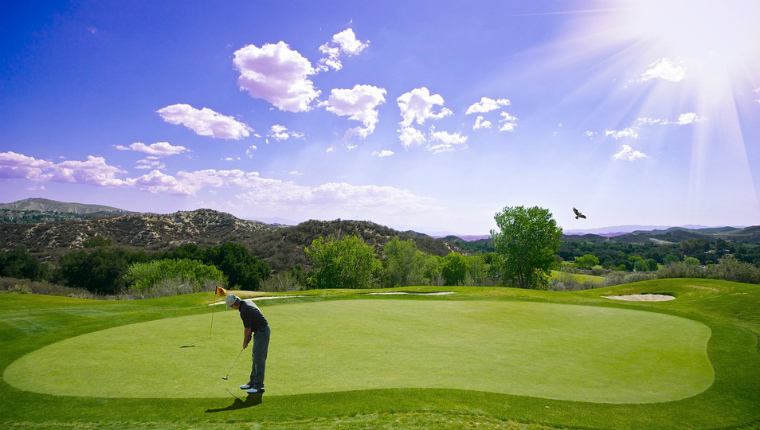 Image: Pixabay
Golf has been around for a loooong time - centuries ago, in fact! The game originated in 15th century Scotland. The first 18-hole course was the Old Course at St Andrews in Fife, Scotland, in 1764. The traditional golf course has evolved and improved over the years, offering golfers more of a challenge and a bigger, better game.
Read about the evolution of the golf course here.
98. The rules of golf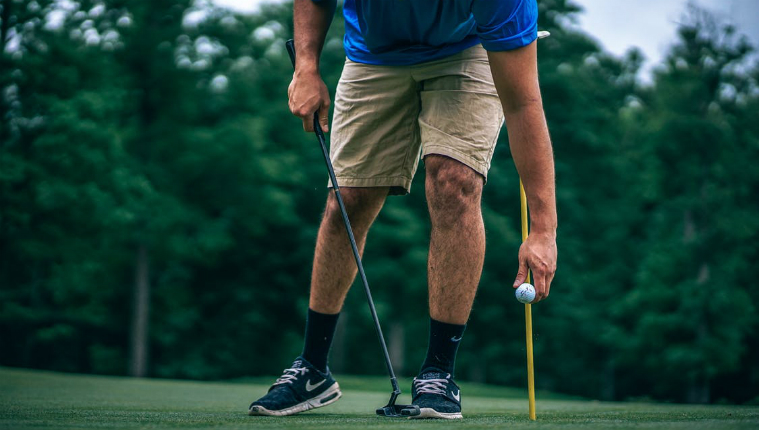 Image: Pexels
You'd better believe the rulebook of golf is long. Australia's most recent review of the rules is a whopping 117 pages! Don't let that scare you, though, as the rules of golf are essential for playing the game.
Get educated, print out a copy for your golf bag, and become an expert with the rulebook available for PDF download at Golf.org.au.
99. Understand course design to play strategic golf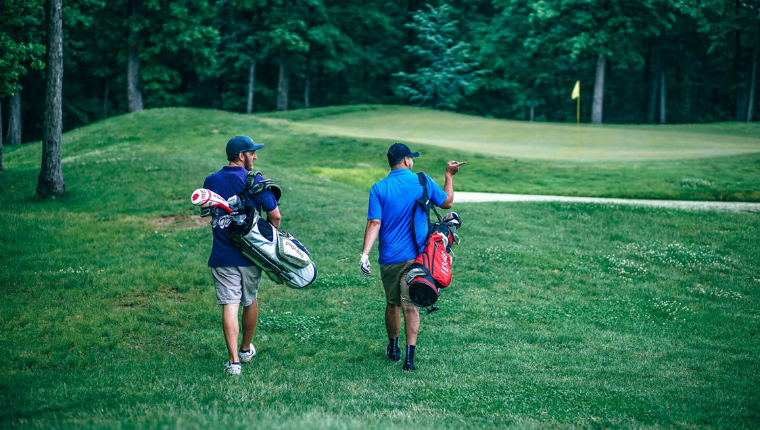 Image: Pexels
The design of a golf course seems pretty simple, right? Hit the ball from the tee, hope it lands on the second green, avoid bunkers and the rough wherever possible. However, there's a lot more to golf course strategy than you think.
In this article from Golf Info Guide, the blogger provides some key strategies to take onto the green next time you play.
100. How to practice golf at home in the backyard
Image: Golf Swing Right Now
Short shots are the least practised golf shot. One of the easiest methods of improving your score is nailing your putting skills and perfecting chip/pitch shots to get out of bunkers and the rough - no problem. These shots are easily practised at home, indoors or in the backyard!
Find out the essentials for setting up home short shot practice with this article from Golf Swing Right Now.